For Our Future FL: Our Issues
For Our Future Florida builds progressive power through voter engagement, issue advocacy, and community organizing to create shared economic prosperity, strengthen public education, advance social and racial justice, and preserve the environment.
Shared Economic Prosperity
A strong Florida is one where every person and every family has an equitable opportunity to thrive. We've worked hard over the years to fight for legislation that increases the minimum wage, provides earned paid sick time to all workers, pushes back against assaults on union organizing, and makes corporate actors and the wealthy few pay their fair share. In 2020 we worked with our coalition partners across the state to pass Amendment 2 to raise the minimum hourly wage in Florida to $15 by 2026.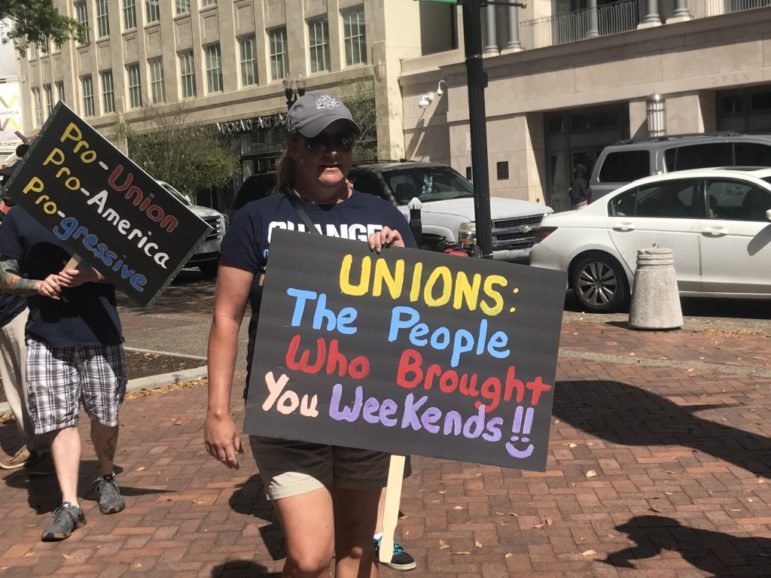 Strong Public Education
We believe that at the core of a strong Florida must be a deep and unwavering commitment to quality and accessible public education. Access to a strong and equitable education sets Florida's children up for success for the rest of their lives and is paramount to the prosperity of working families in our state. We will continue to work with our labor partners and everyday allies to ensure that quality, accessible public school education remains a top priority for Florida legislators and that Florida public school systems can overcome attacks from Governor Ron DeSantis and his extremist allies.
Social and Racial Justice
At For Our Future FL, we wholeheartedly believe that a truly just vision of the future must account for the needs and experiences of all members of our society. Removing barriers that maintain poverty, block access to full participation at all levels for those with disabilities, and that uphold deep systemic racism is key to creating a Florida where everyone has the opportunities and resources they need to thrive and survive.
We've worked with key partners across the state to highlight social and racial justice disparities in our communities and organize in the efforts to create a more just Florida. We've advocated and organized to protect Dreamers, increase access to affordable and accessible housing, healthcare, and education, and in 2018 we helped pass Amendment 4 which returned the right to vote to 1.5 million returning citizens who had been disenfranchised. We have also fought for federal legislation like the Bipartisan Infrastructure Deal, American Rescue Plan, and American Families Plan, which all center social, environmental racial and economic equity.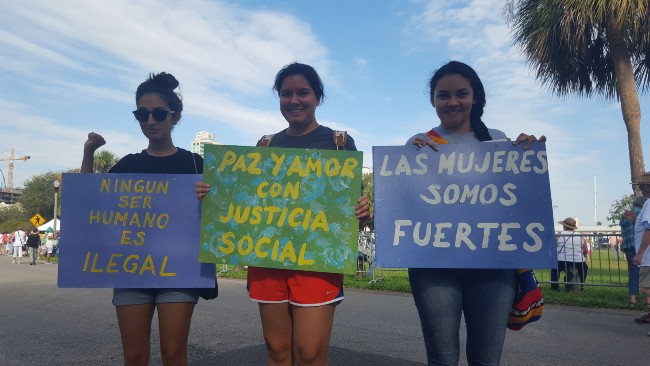 Preserving the Environment
With Florida particularly vulnerable to climate change and rising sea levels, we have organized around preserving the environment since our inception in 2016. We aim to ensure that the health of our natural environments, communities, and families is at the top of the agenda for Florida's legislators. As a state that relies heavily on the sustainability of our natural resources, we must continue to fight against corporate pollution and red tide, while also ensuring that Floridians are prepared for strengthening extreme storms and receive the support they need when such events impact the state.
Take Action With Us
Help us mobilize, organize, and win for progress across Florida.